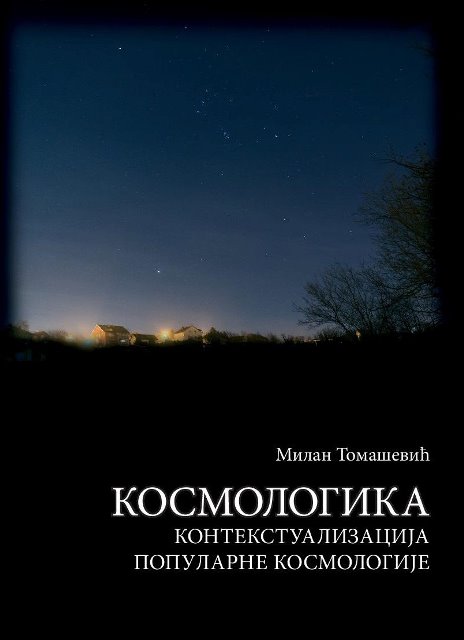 Milan Tomašević
Kosmologic: contextualisation of popular cosmology
Year: 2020.
ISBN: 978-86-7587-105-7
The Institute of Ethnography SASA.
Special Editions, Volume 96.
The book presents the development of ideas about the origin and nature of the universe from the earliest age of mankind to the last cosmological theoretical models. It highlights the dynamics of the dialogue between philosophy and religion in the interpretation of modern scientific cosmogony, that is, the theory of the Big Bang. Book presents the cultural significance of scientific theories for modern society.